Welcome to March of 2015's IWSG. As you know, it's thanks to the incomparable
Alex J. Cavanaugh
that scores of us gather to admit to insecurities and lend each other encouragement. I strive for laughter. That's what we need most. Sure, we need love too, but laughter's free (it requires no investment) and easily accessible. So let's move onto mocking the rich and famous.
Key
:
Robyn's dialog
/
Meryl's actual quotes
, fake quotes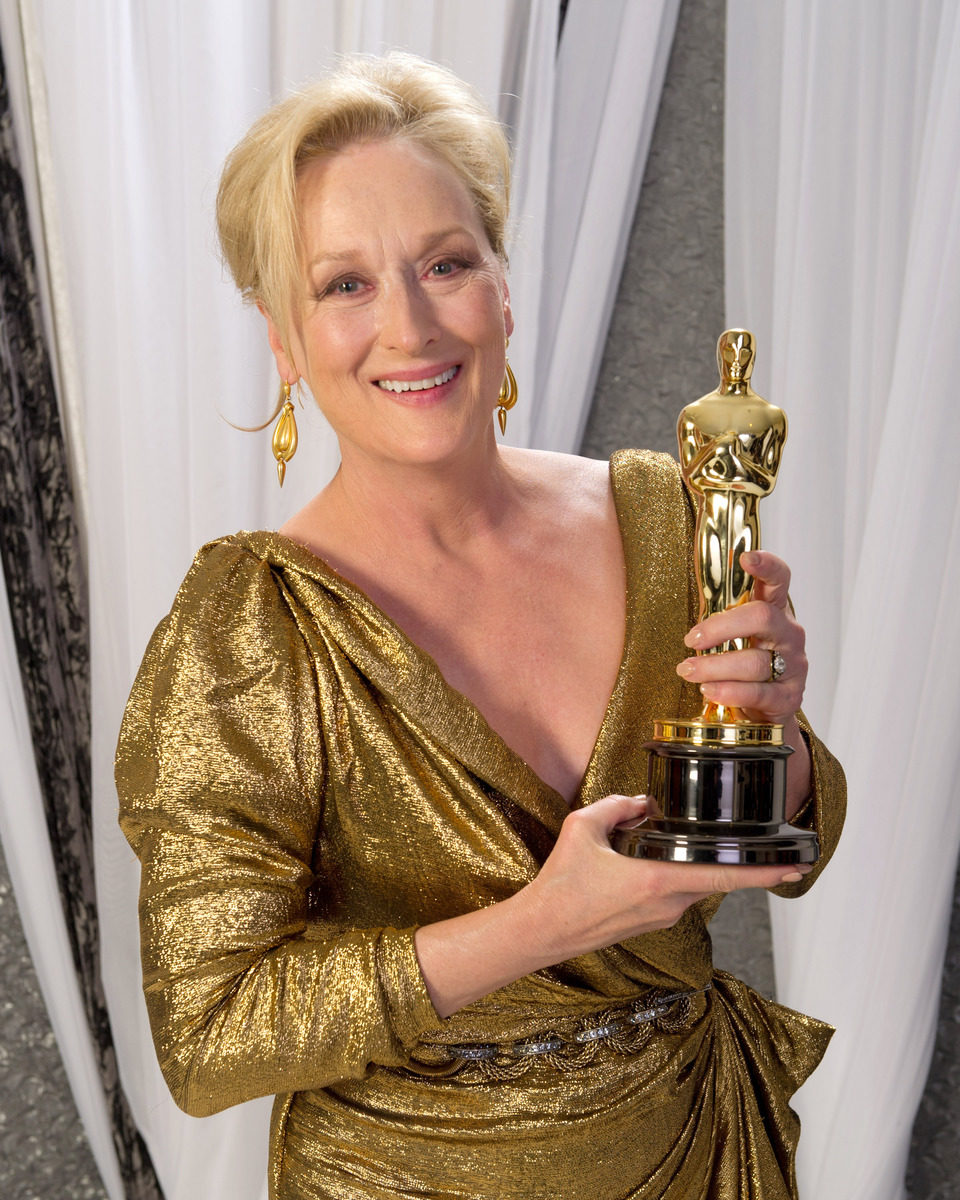 Ladies and gentlemen, I'm ecstatic to present you with perhaps the most phenomenal, versatile, and exceptionally gifted actress of all time. Let's welcome, Meryl Streep!

Jennifer Aniston pops up and takes pictures, cheerfully shouting, "Selfie! Selfie!" Meryl sports an aged, re-re-polished Oscar. Robyn greets Meryl with a high-five. She directs Meryl to sit in an Oscar de la Renta chair. Robyn plops onto a gray folding chair designed by and for Nobody Important (e.g., Macaulay Culkin). You're so amazing! My goodness! I remember so, so long ago when the Oscars meant The Meryl Streep Show. Robyn chuckles. And you're still so elegant even though you're a 65 year old senior. WOW! 65! How does it feel to take roles now as women in their fifties? Meryl's eyebrows shoot up. Frankly, the reason I chose the movies that I did was based on where they were being filmed. Robyn nods.

Makes sense. I mean, why belt out endless whiny versions of "Mamma Mia, here I go again" if you can't tour Greece? Tell me, with all your talent and glory and age, how do you stay grounded, Merls?

You can't get spoiled if you do your own ironing.

Interesting. That's why I'm not spoiled,

Robyn jokes

(but not really),

I don't iron!




Furthermore,

if everyone that had two cars had a Prius instead of an SUV, we wouldn't be in the Middle East right now. I'm beginning to realize why they sat you and J Lo together in the front row for the very --Robyn raises her index and third fingers to make quotation marks in the air--special guests. I jest, Ms. Streep, but you're a wonderful actress and a strong family woman. You've raised four kids and have a long term marriage. I once read that in any good marriage, one partner is the gardener and the other is the garden. We take it in turns to be either. Robyn nods slowly, perplexed.

You mean one of you spreads seeds while the other hoes?

Meryl changes the topic.

I love Chinese movies and don't get enough of them in the United States and that's why people hold film festivals to make others aware of films in other countries.

Yeah, Godzilla was pretty cool. Cheech 'n Chong's stuff is classic too.

What's next for you, girlfriend? Have you, say, ever written a book?

Meryl bites her lip. Well, uh -- she looks at her diamond encased Oscar de la Renta watch -- I'm afraid I must depart.

Robyn fist-pumps the air, as a sign of victory.

I take that as a "no."

Jennifer Aniston scurries to get in a selfie with Robyn and Meryl. While posing for the photo, Robyn checks Oscar for anatomical correctness.* The show ends.

Thank you for visiting.

We would like to thank our sponsors, the cast and crew of Birdman, for making it all possible.

*It has none.